Adding USGS WMS Base Layers to QGIS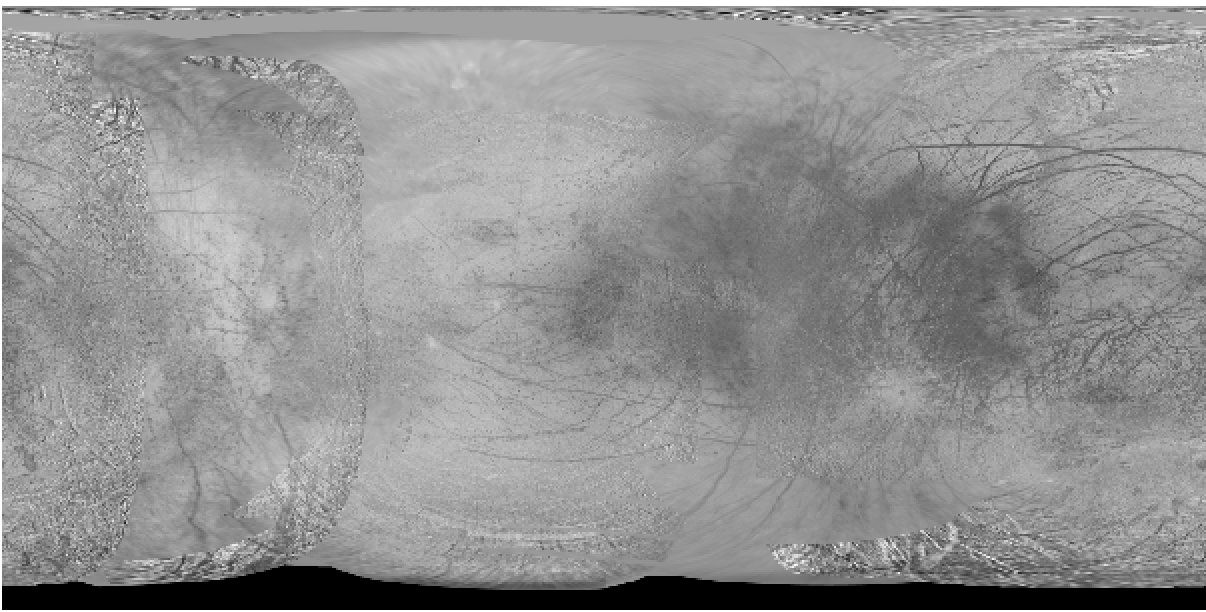 This is an in progress draft example. Please feel free to test, but use with caution!
In this tutorial, you will learn how to:
Add a connection to the USGS Europa WMS server
add the Europa Global Mosaic WMS base layer to a QGIS project
This tutorial demonstrates how to connect the the USGS Astrogeology hosted Web Mapping Standard (WMS) server and stream a base layer into QGIS.
This tutorial requires that you have the following tools installed on your computer:
The table below lists URLs for WMS layers for bodies that have analysis ready data available. For a complete listing see here
To add a custom projection QGIS:
In the data source Browser (left side of the QGIS interface, above the Table of Contents) right click the WMS/WMTS section and select New Connection…
Name the connection USGS Europa
Paste the URL from above for the Europa WMS.
Click Ok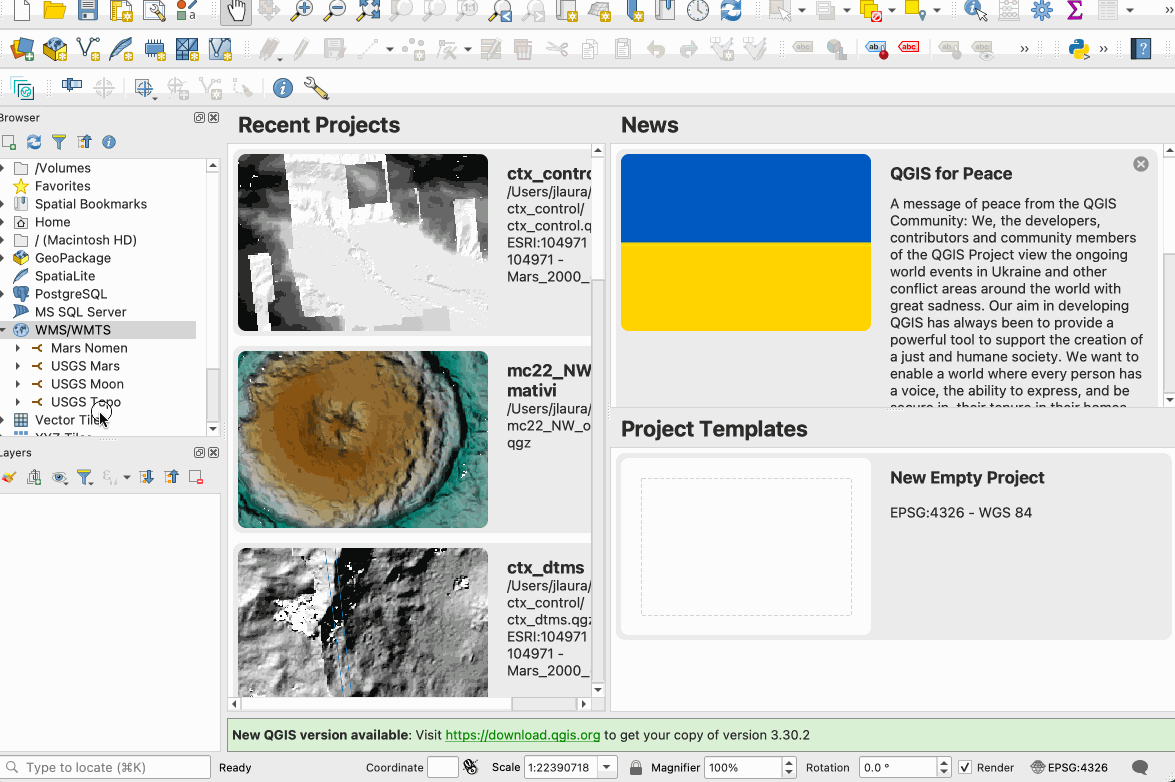 To add the WMS to the project:
In the data source Browser expand the WMS/WMTS section and locate the USGS Europa connection added above.
Expand the drop downs until Europa Global Mosaic is visible.
Double click the Europa Global Mosaic layer or right-click and select Add Layer to Project.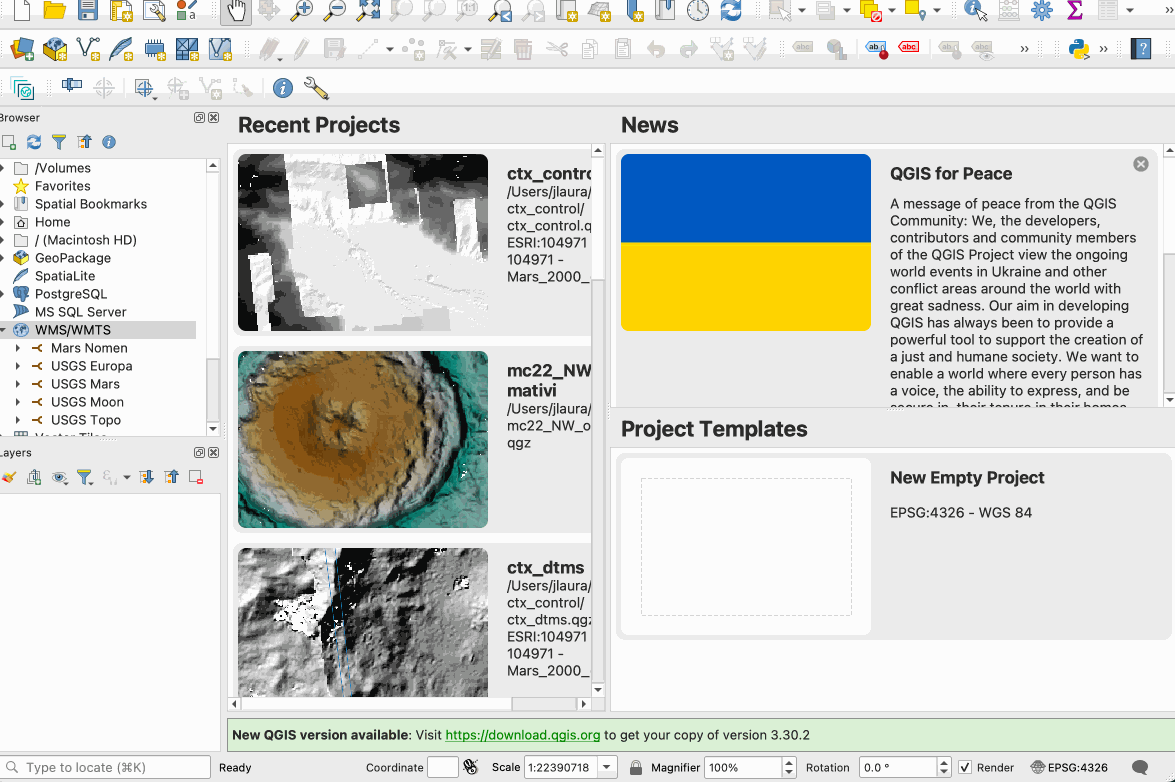 ---
Any use of trade, firm, or product names is for descriptive purposes only and does not imply endorsement by the U.S. Government.